Liturgical vestments atelier.The Dormition of the Most Holy Theotokos monastery
Since the restoration of the monastic life in the monastery of Matka in 1998, one of the ideas was to establish a workshop for production of sacred liturgical vestments (starting from bishops, priests, deacons vestments, to a complete church clothing), for the necessities of the Macedonian Orthodox Church and wider. This idea gradually developed and incorporated into today's atelier, which started its work in 2008.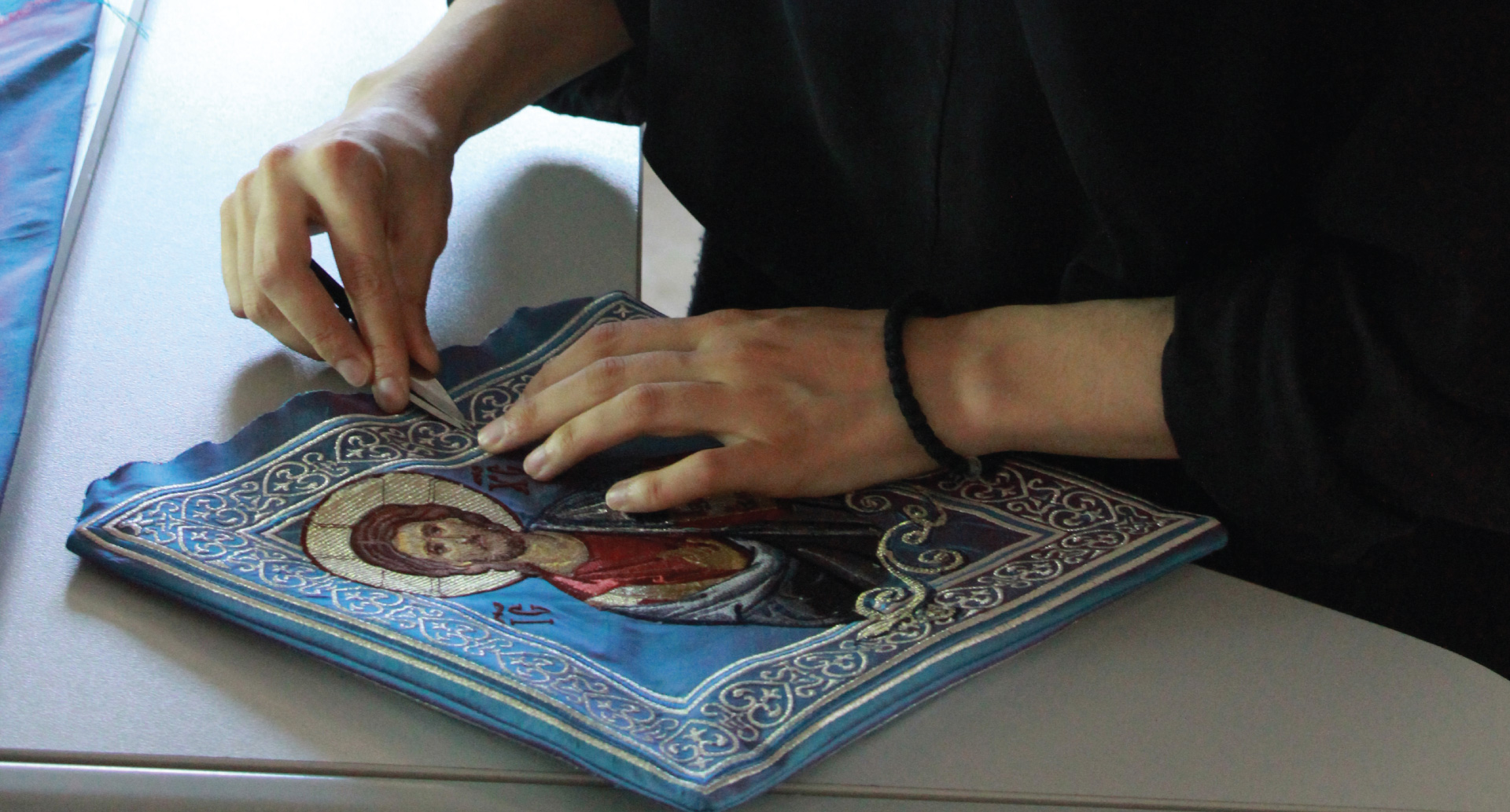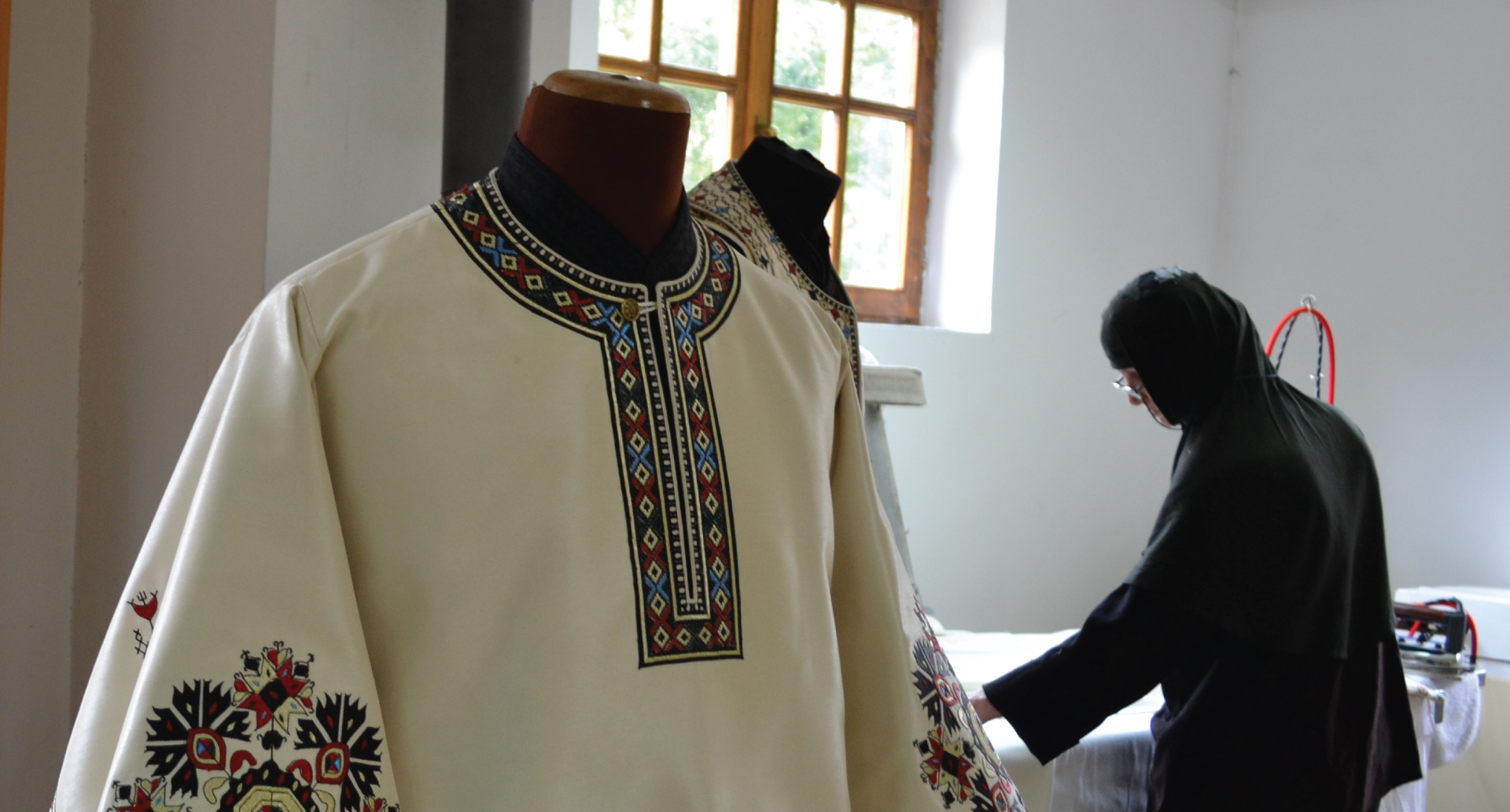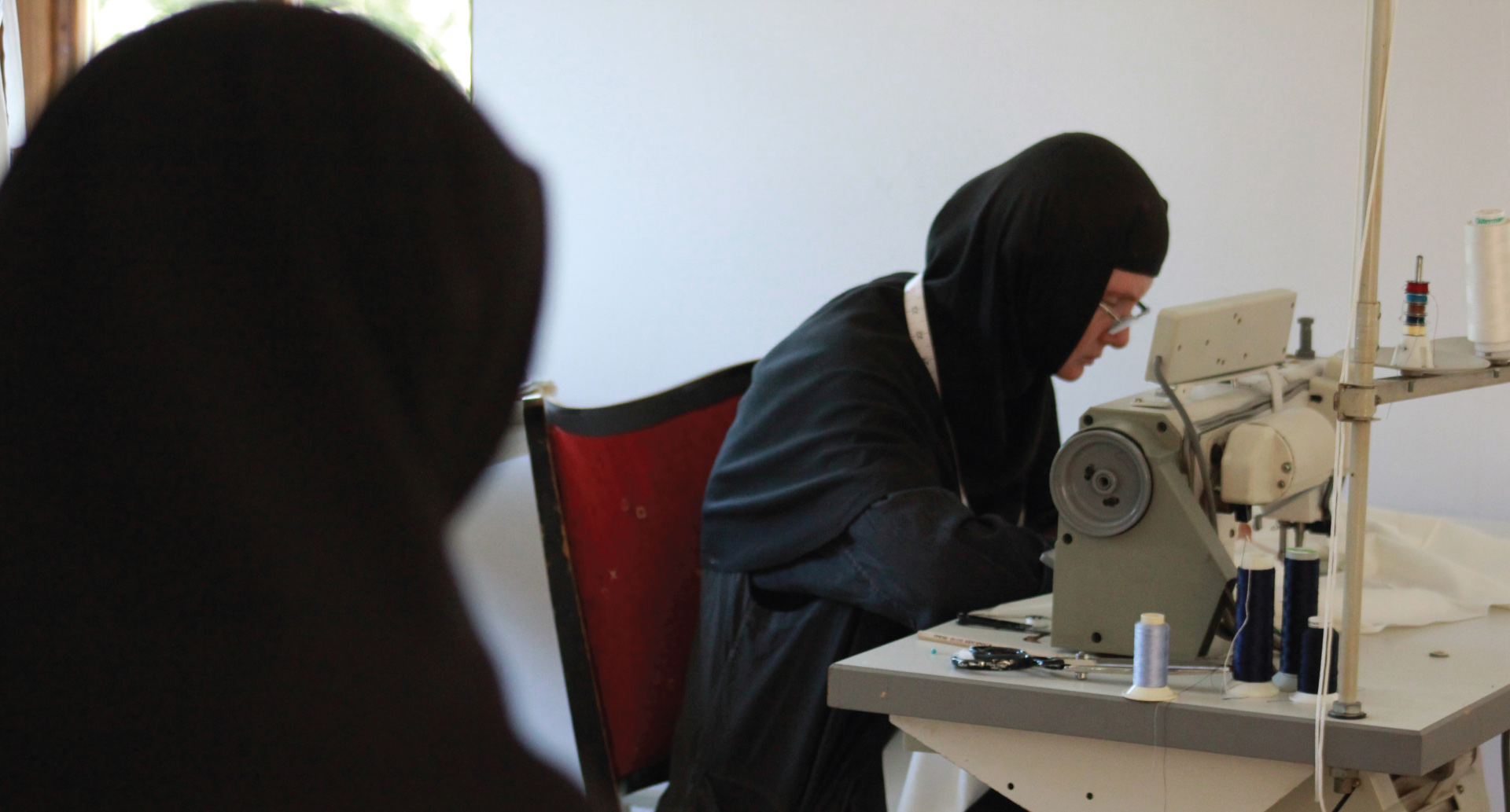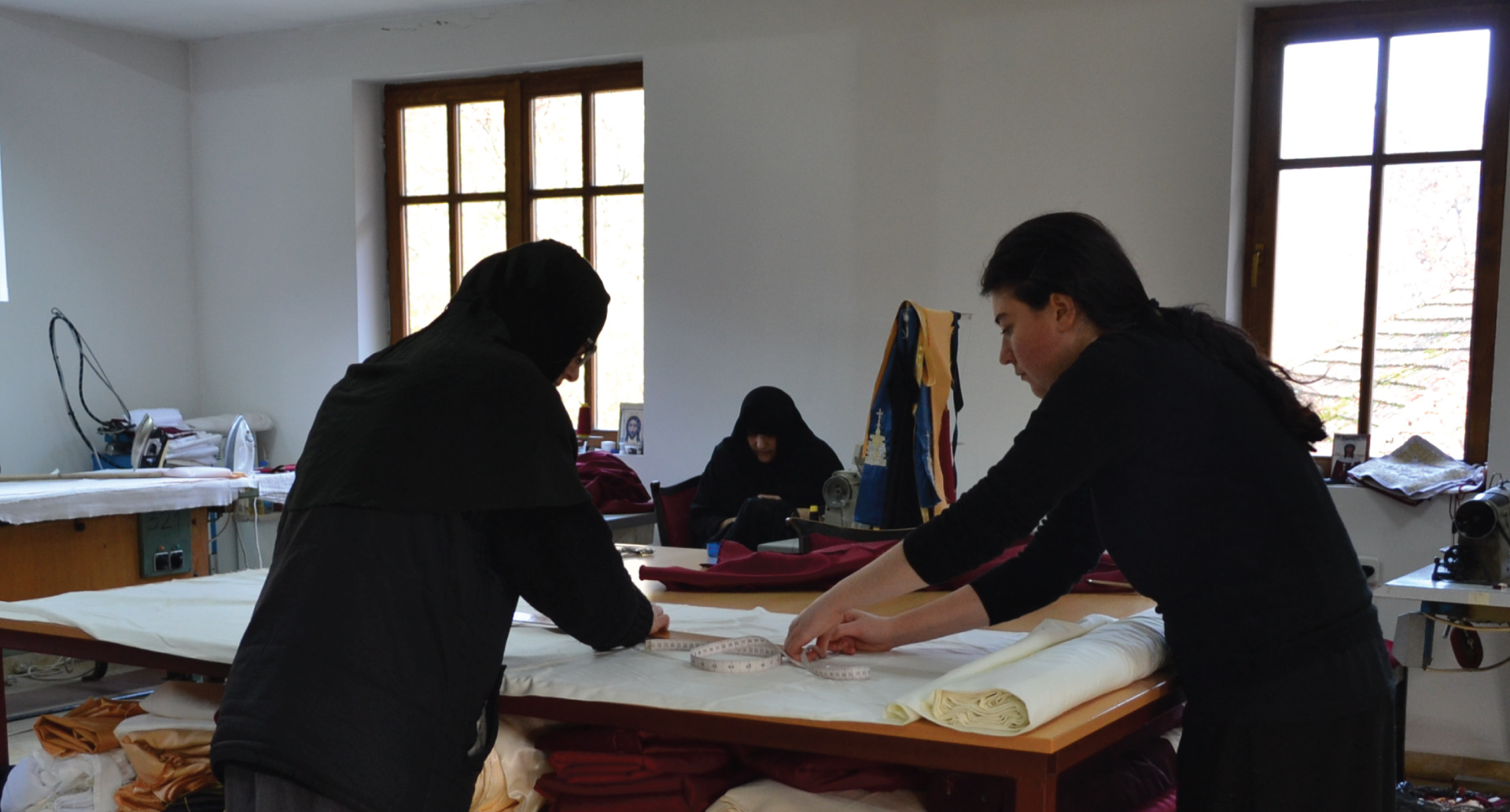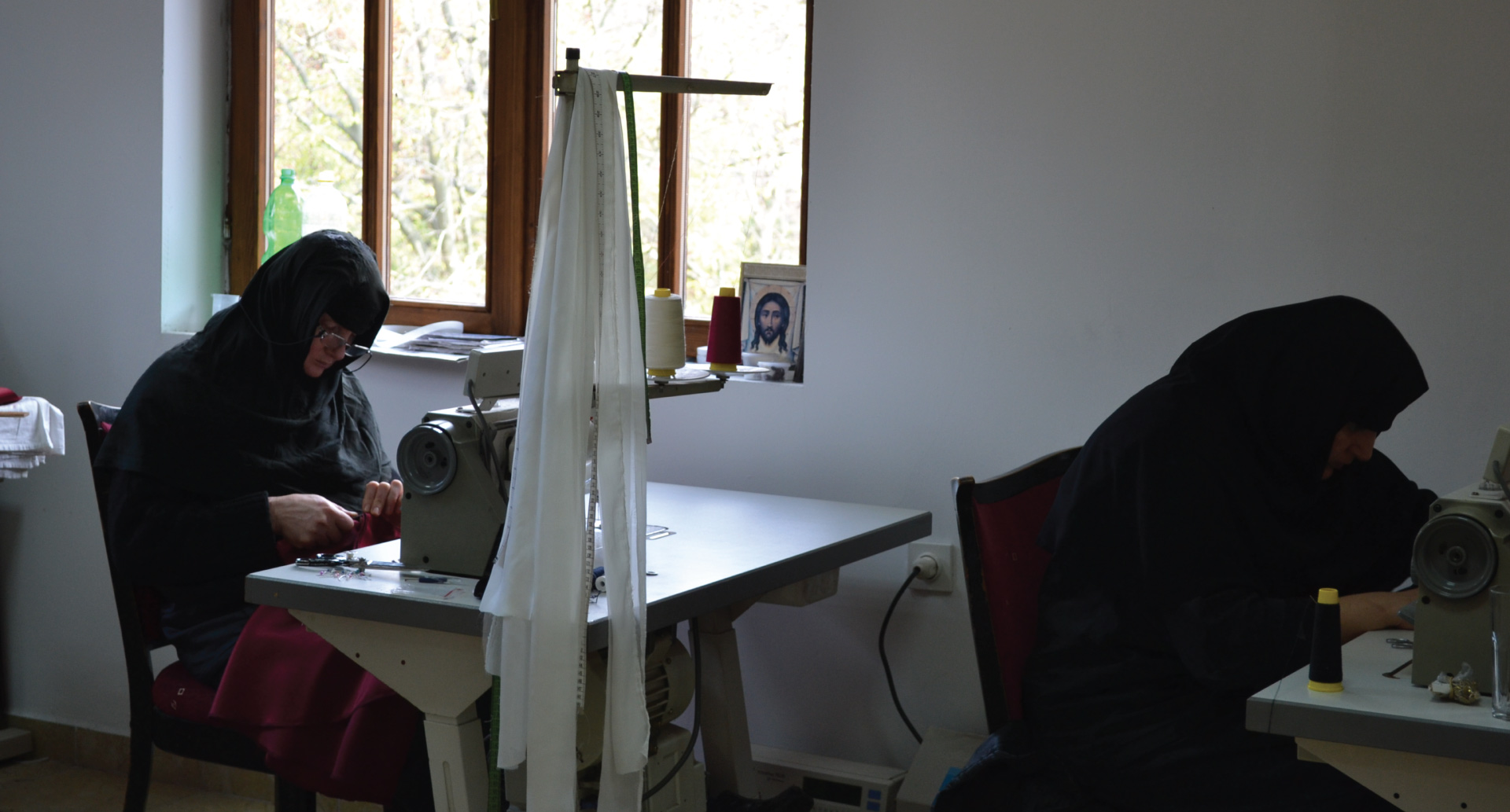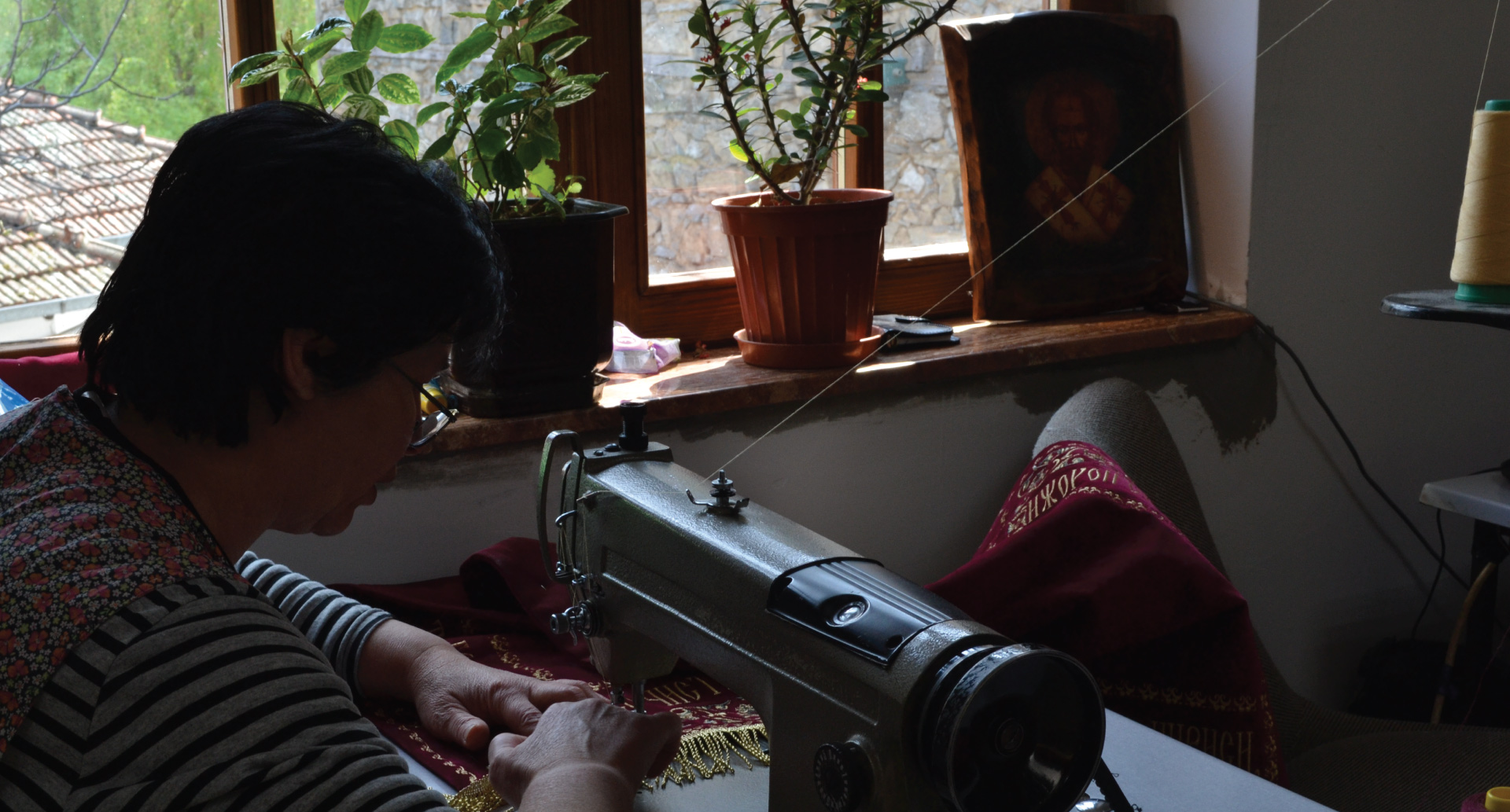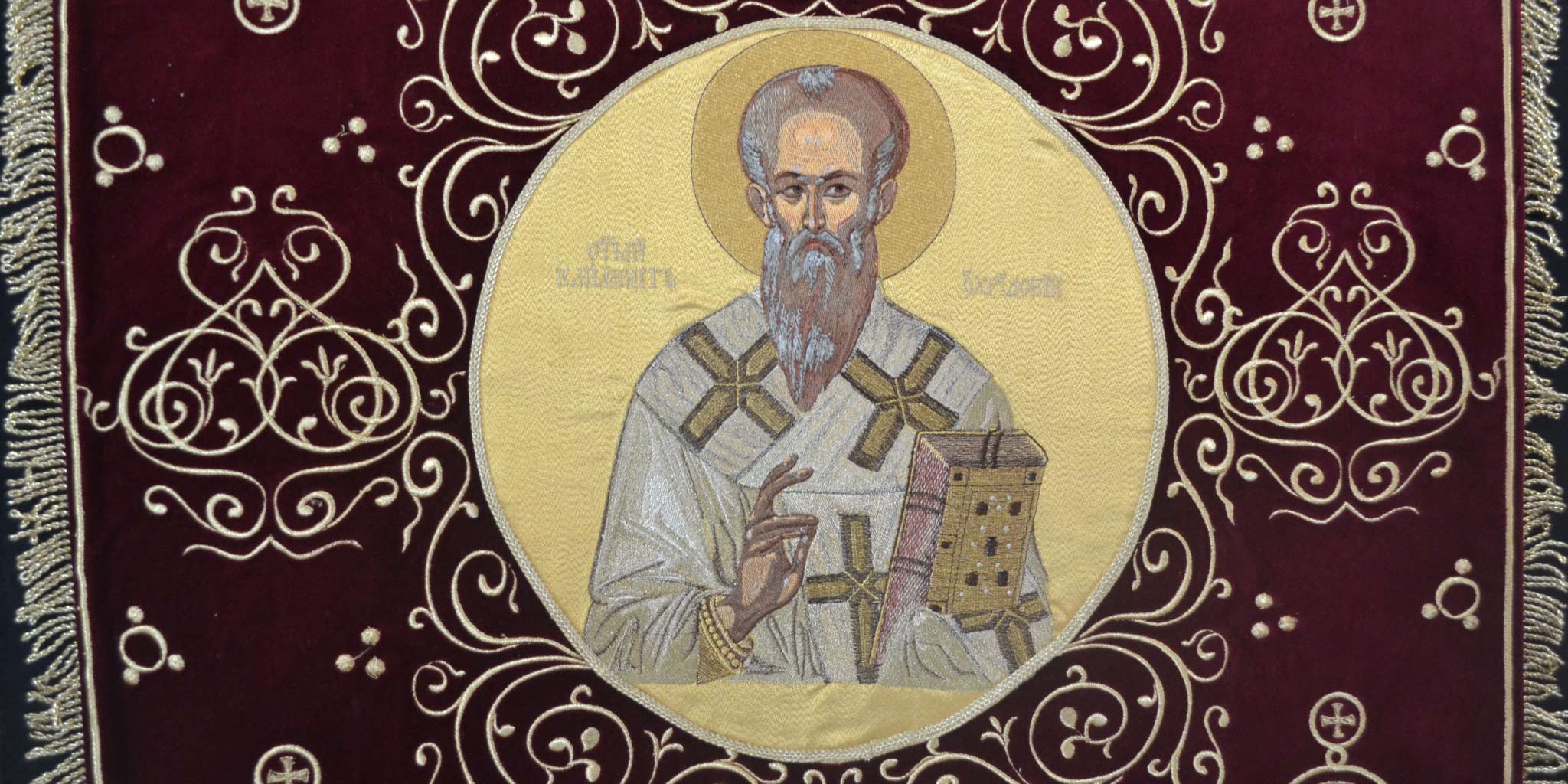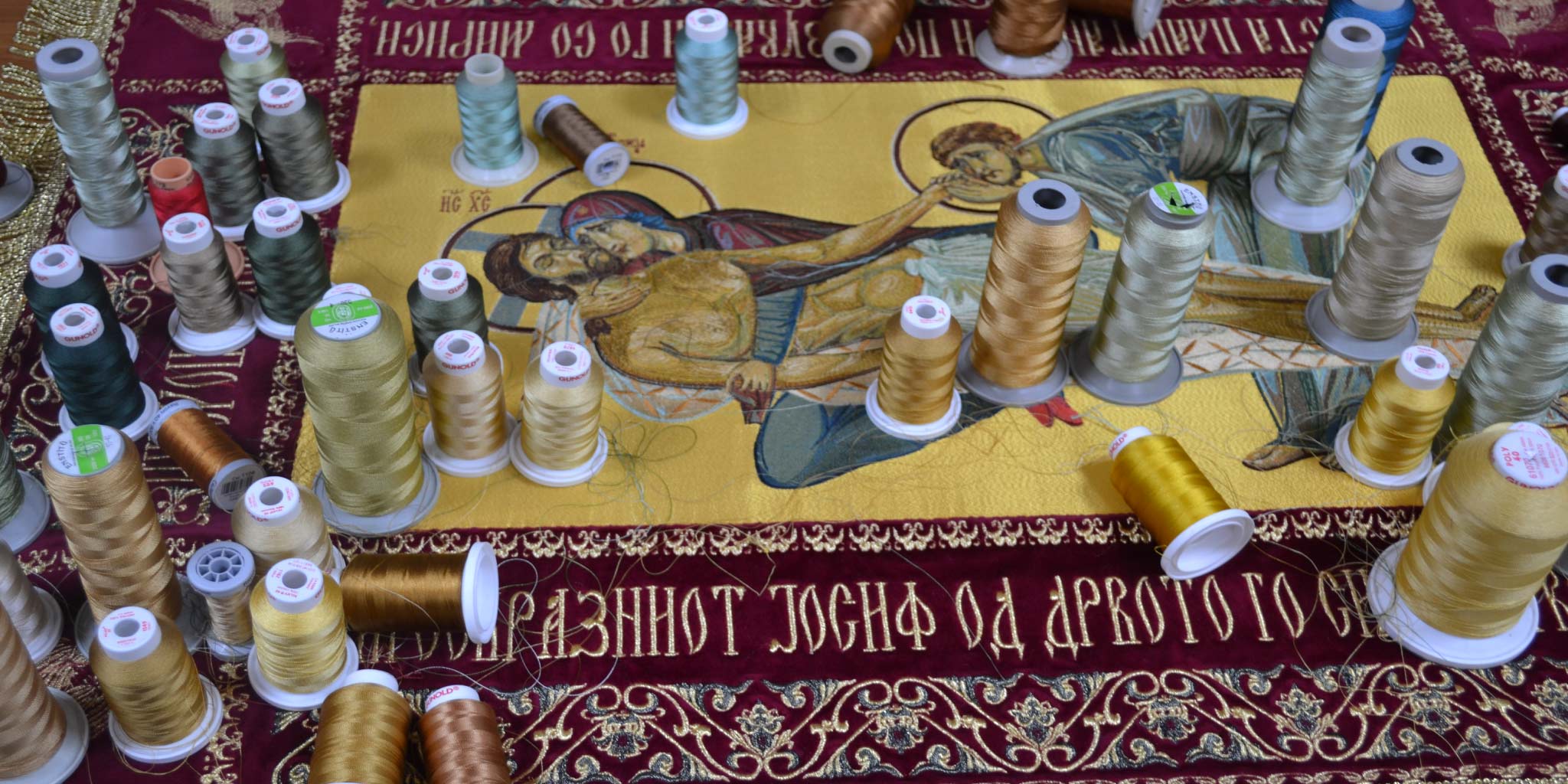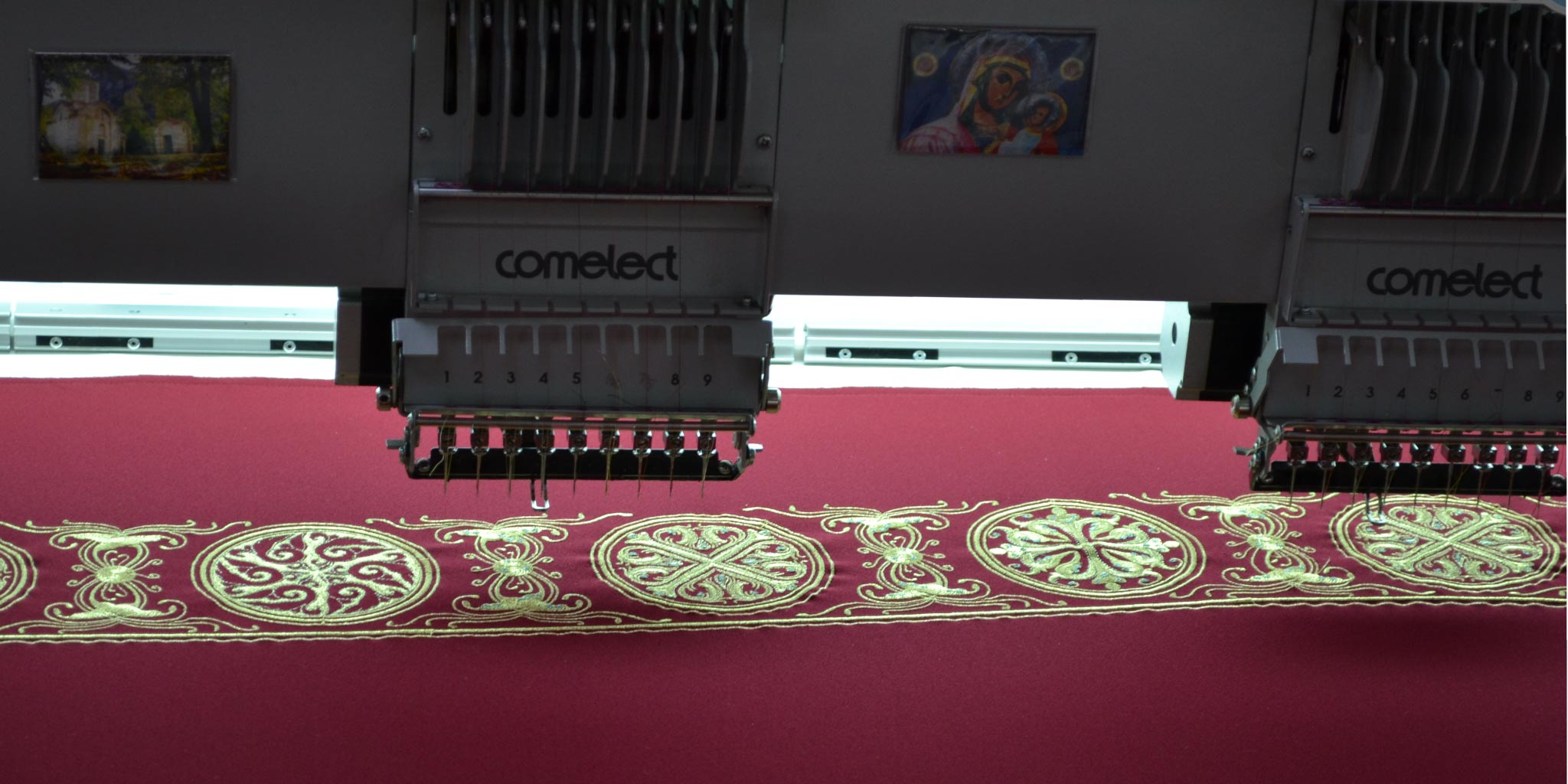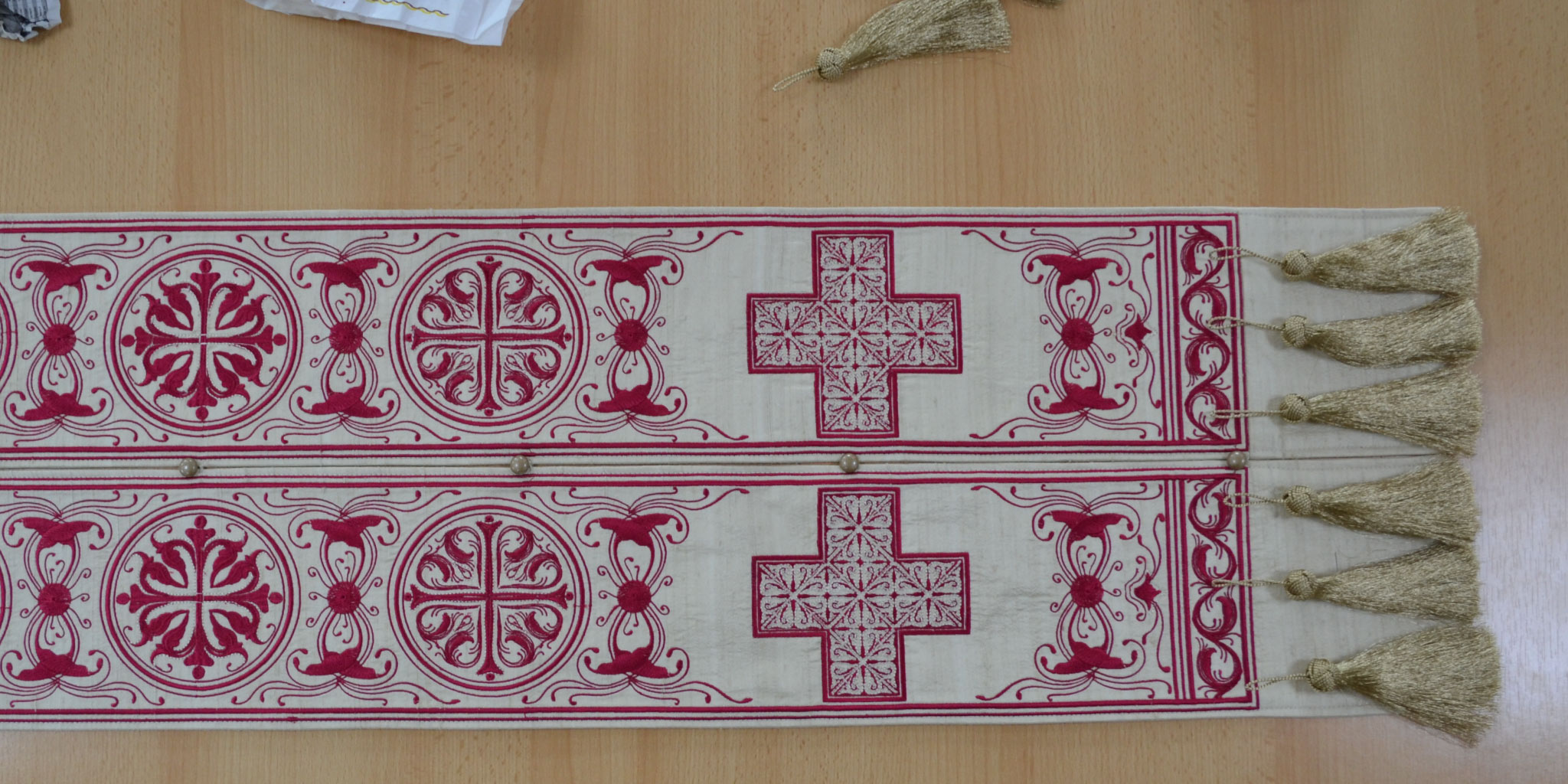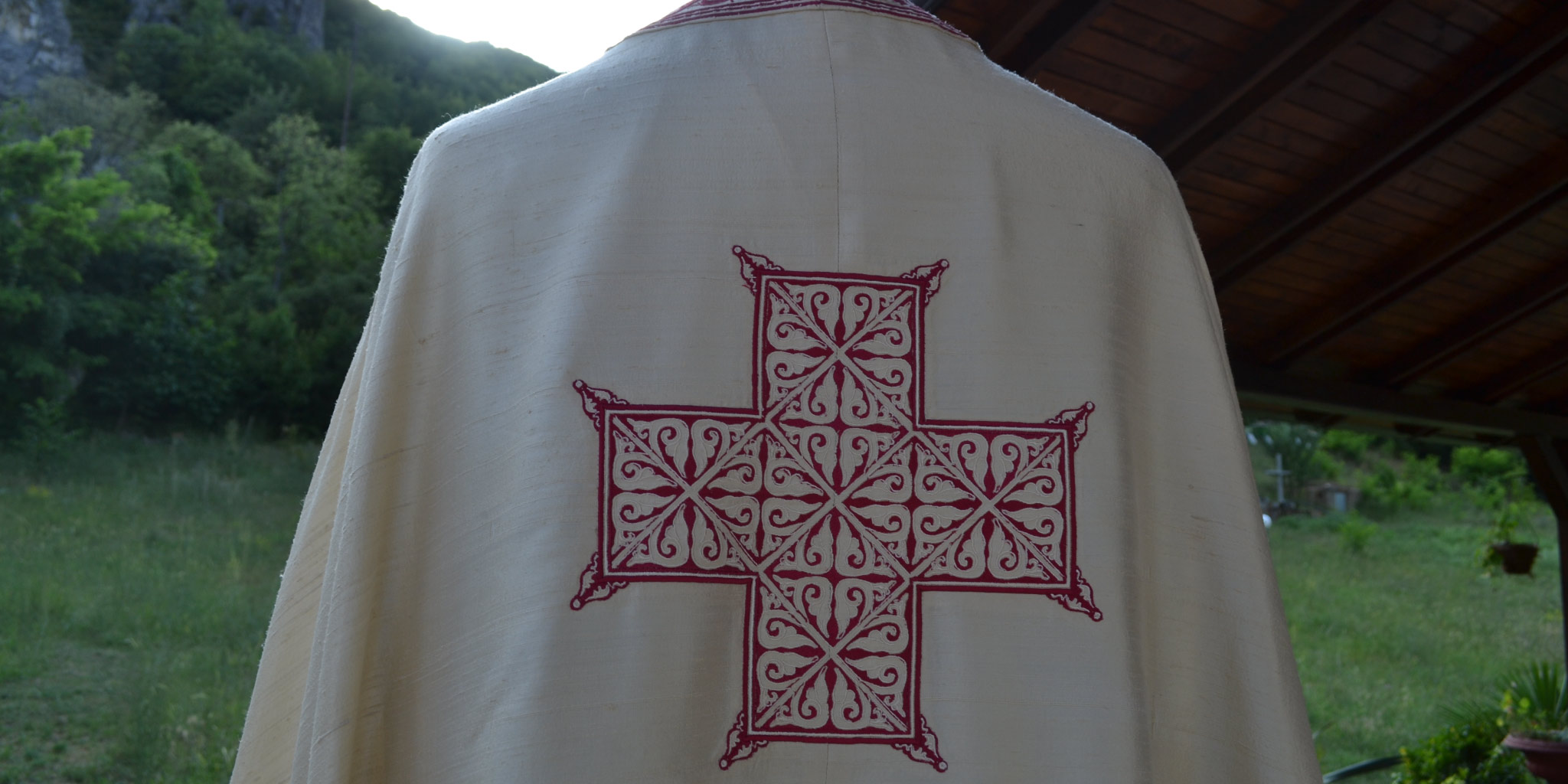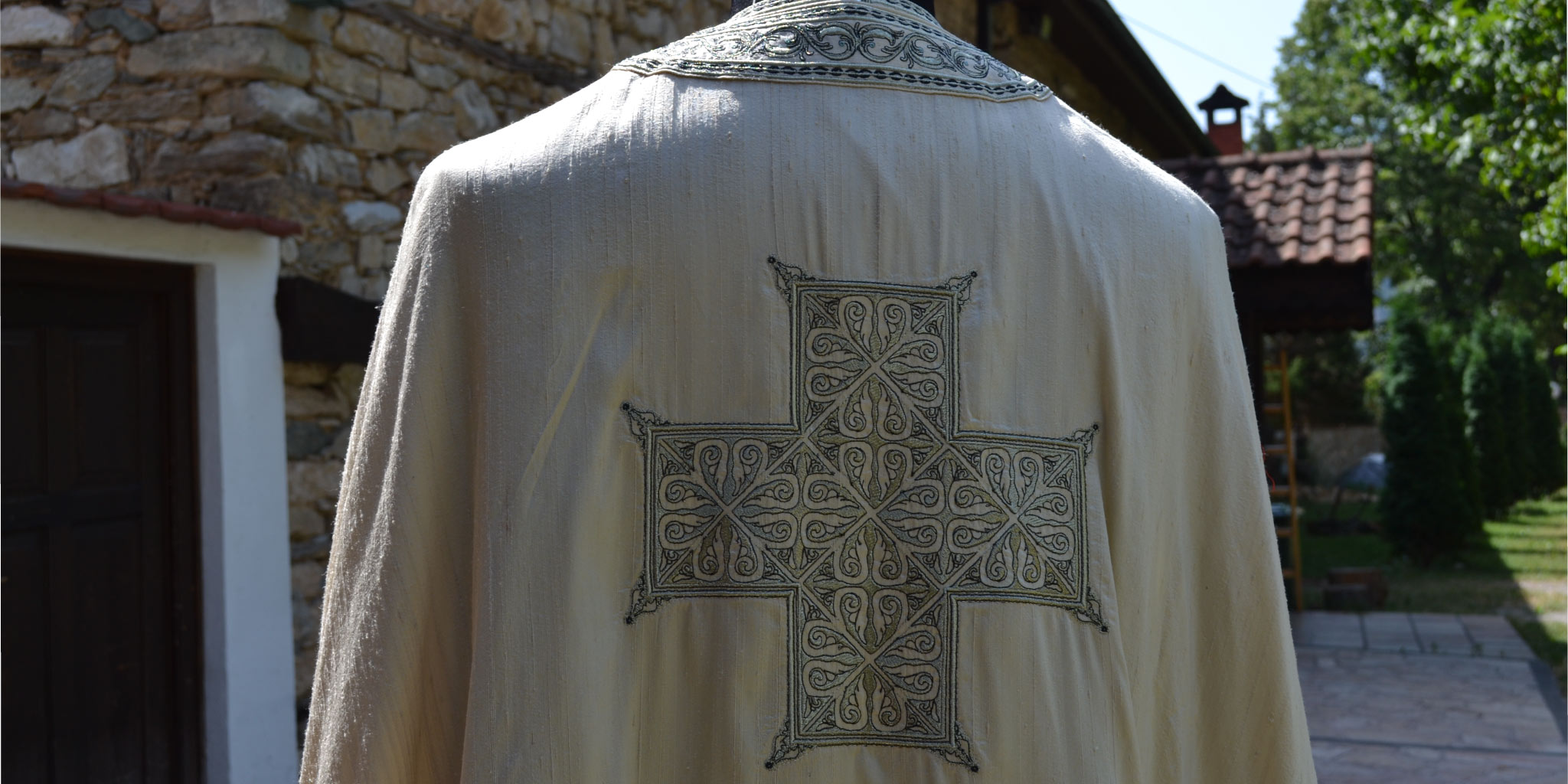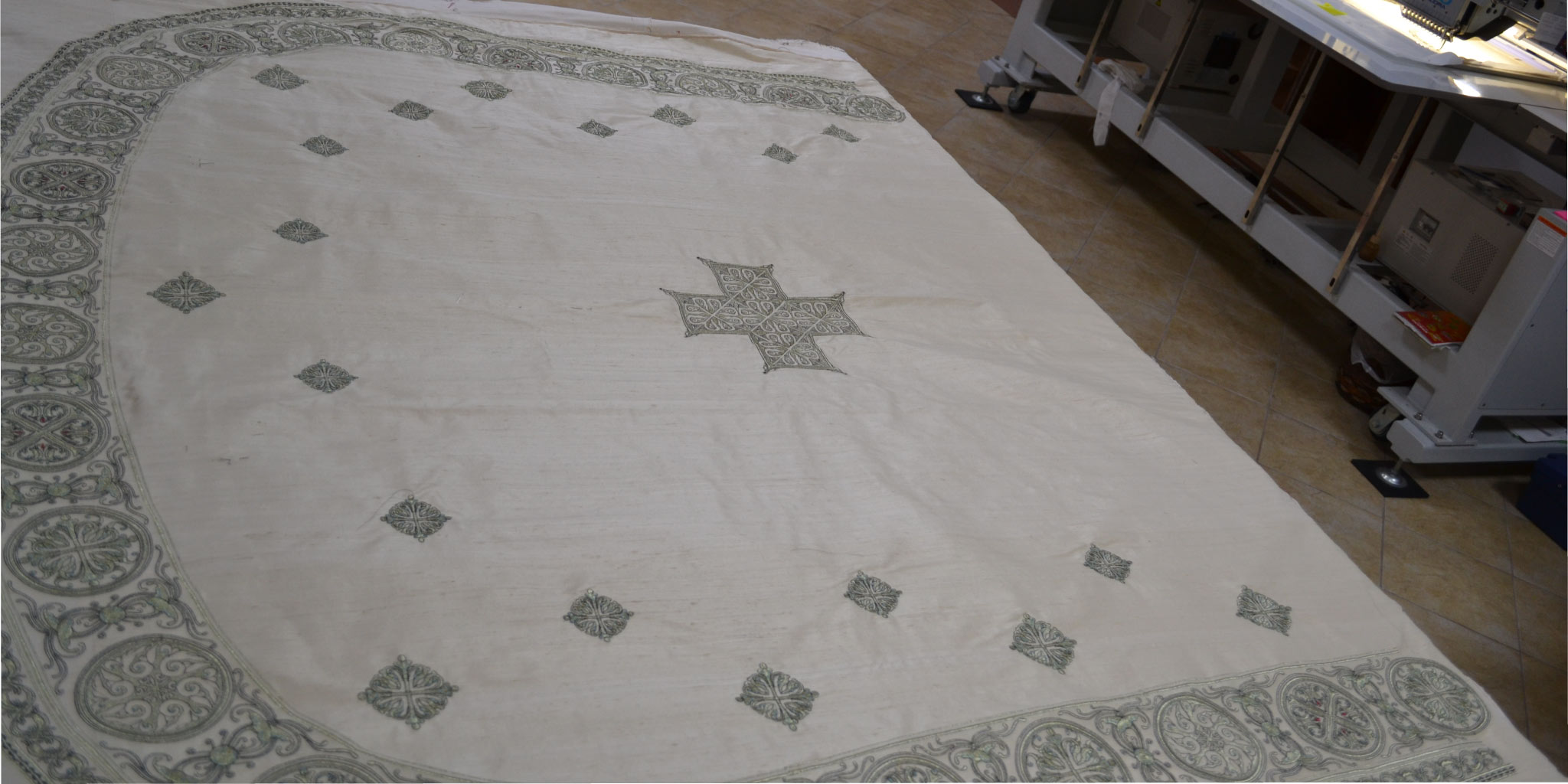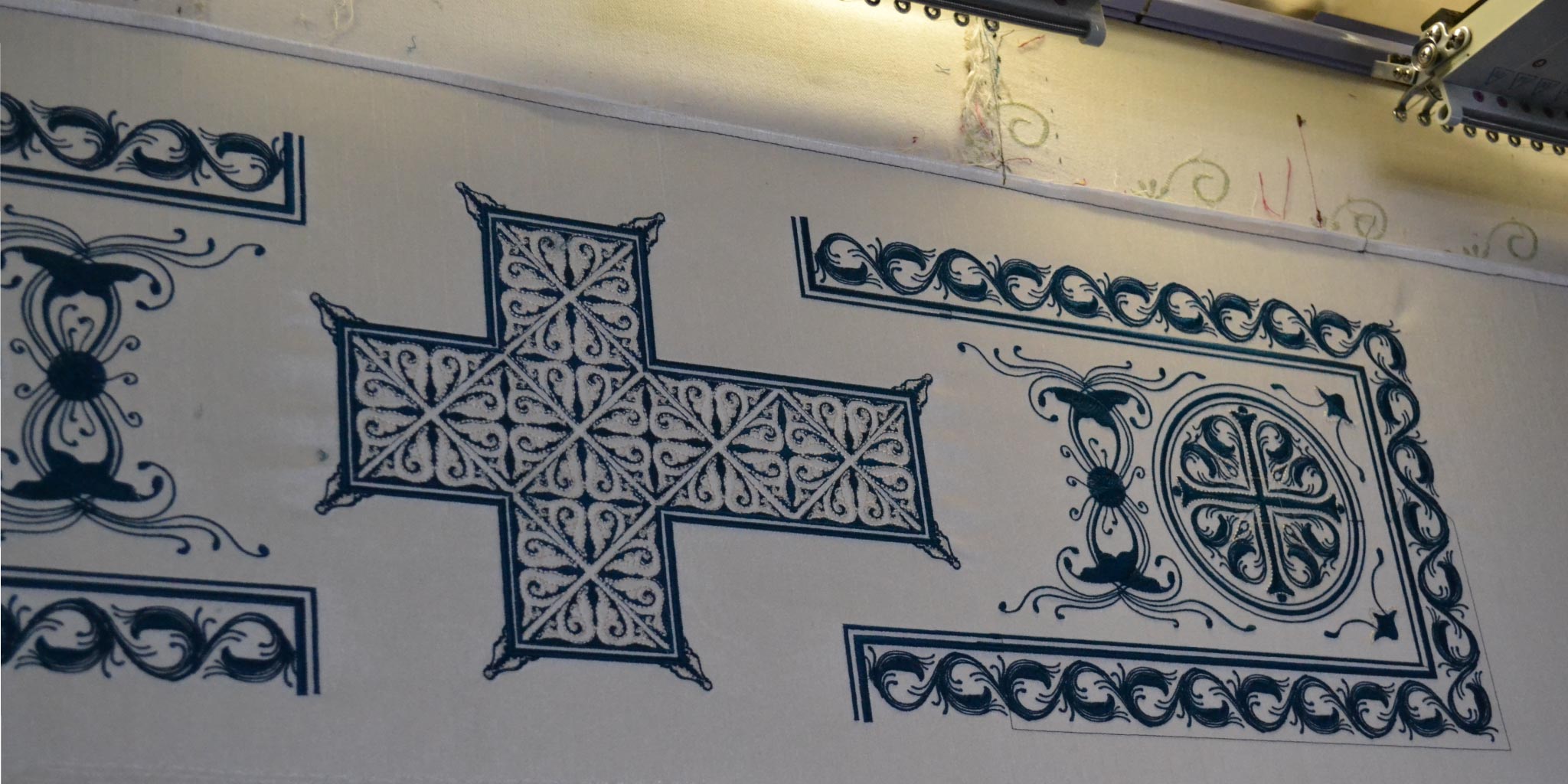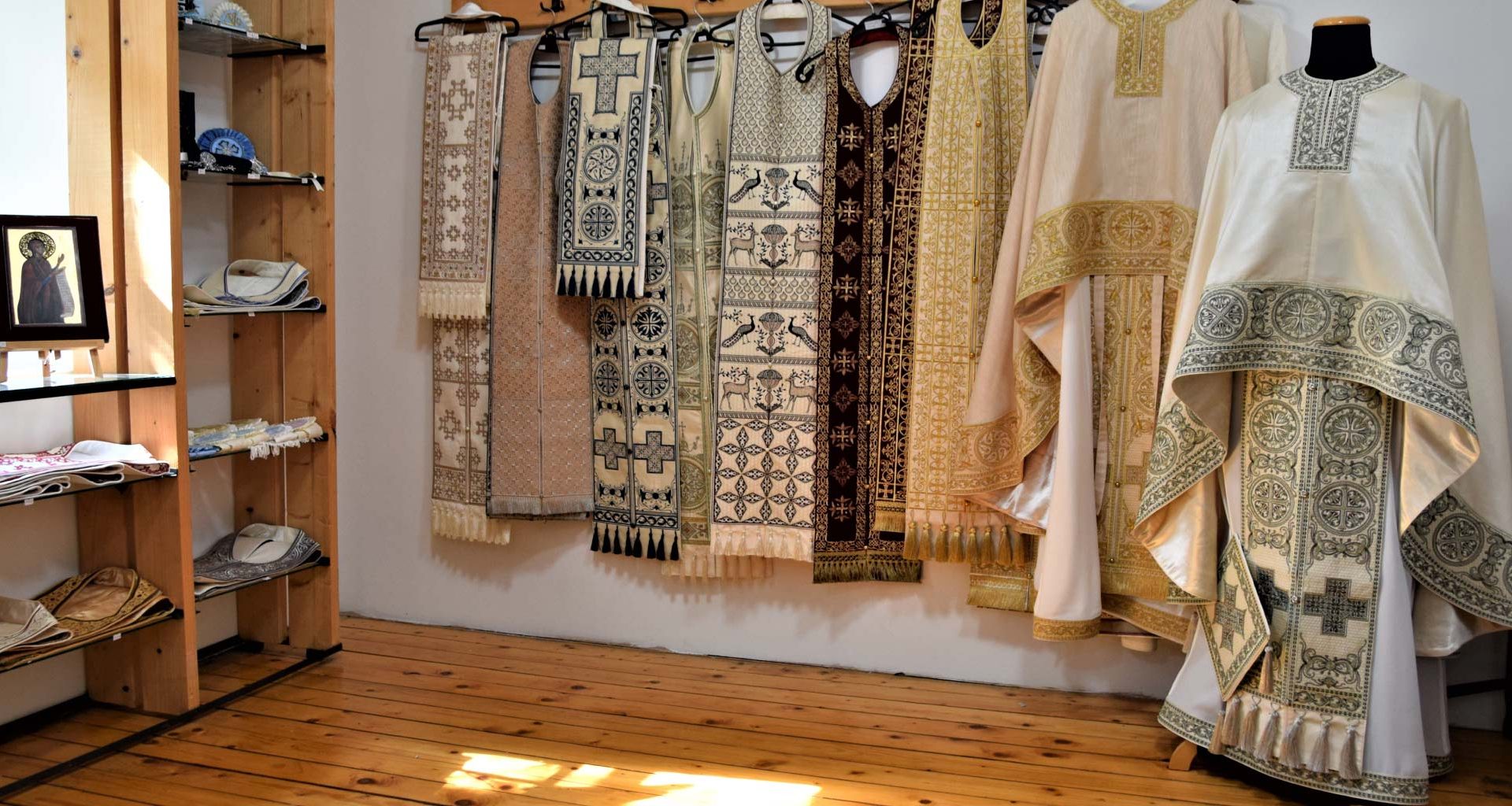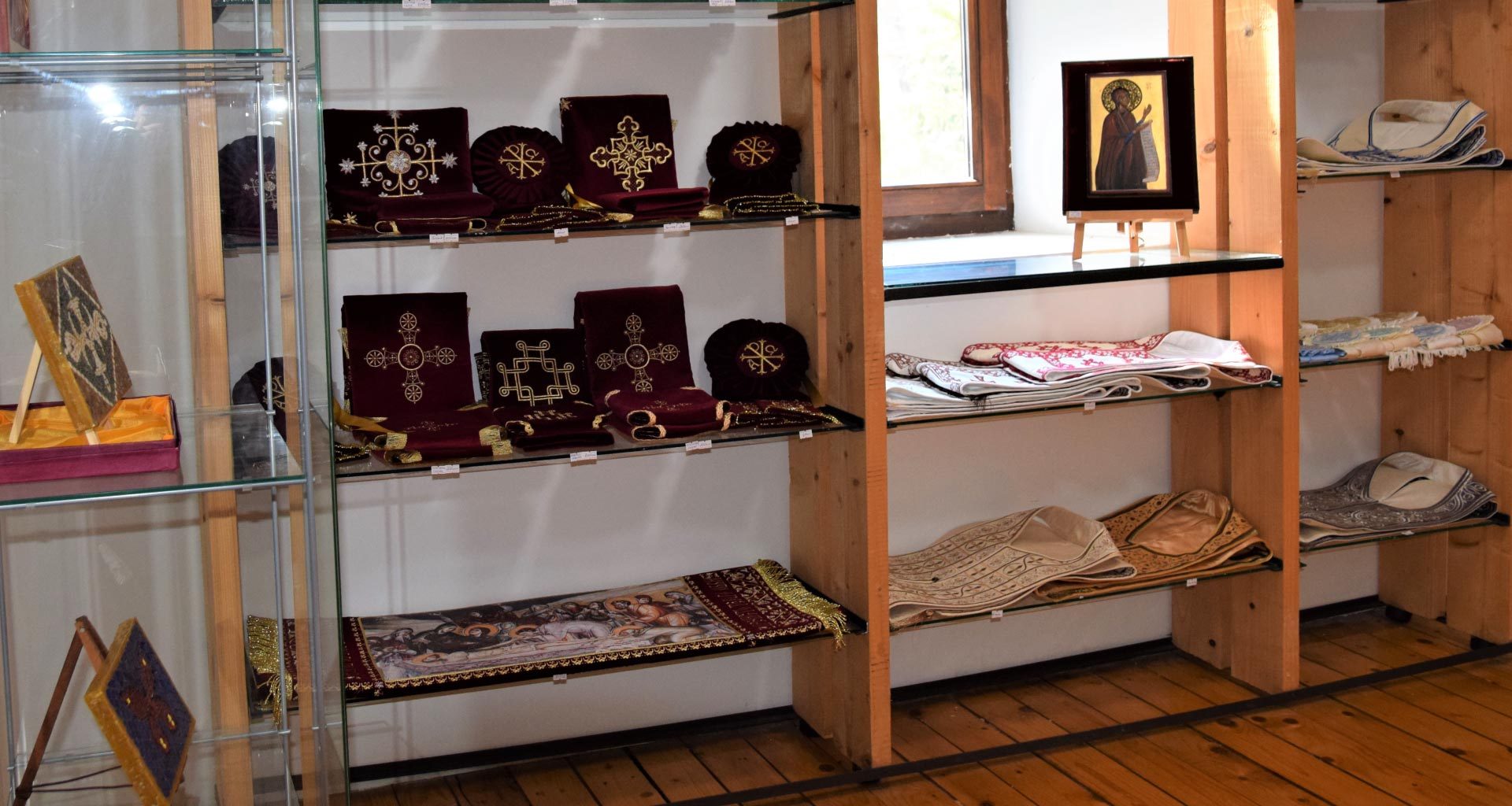 The atelier is a small workshop with a capacity of 5 people. The concept of our work is creating pious, unique and durable vestments. Every new vestment is a whole new project, starting from design, embroidering, tailoring, sewing, until its final version as a product. One pair of vestments sometimes requires a few months' work. 
We draw our inspiration from the rich treasury of church ornaments and frescoes, as well as the authentic patterns of folk costumes that were created and left to us by our ancestors centuries ago, inspired by the Holy Spirit.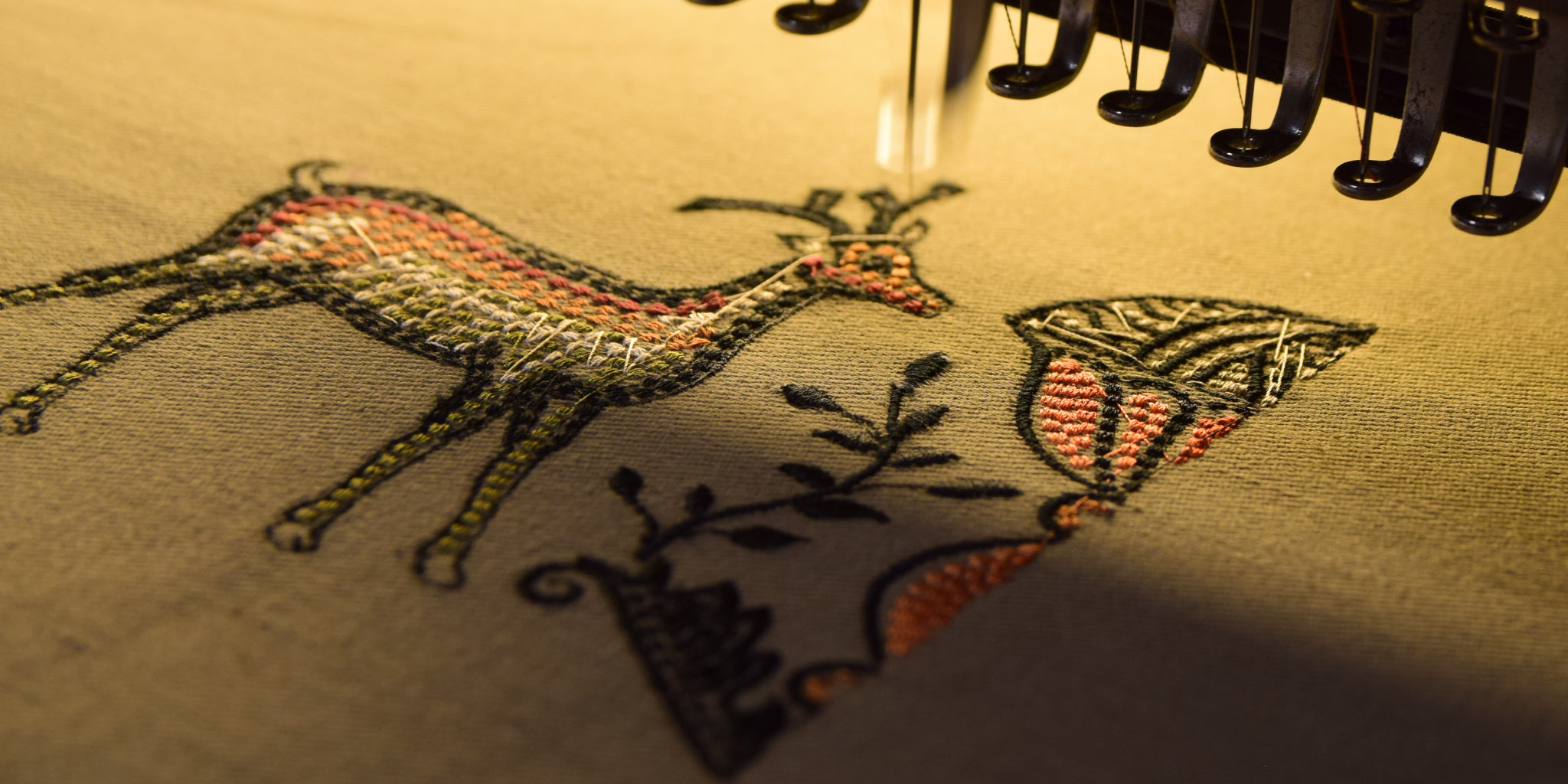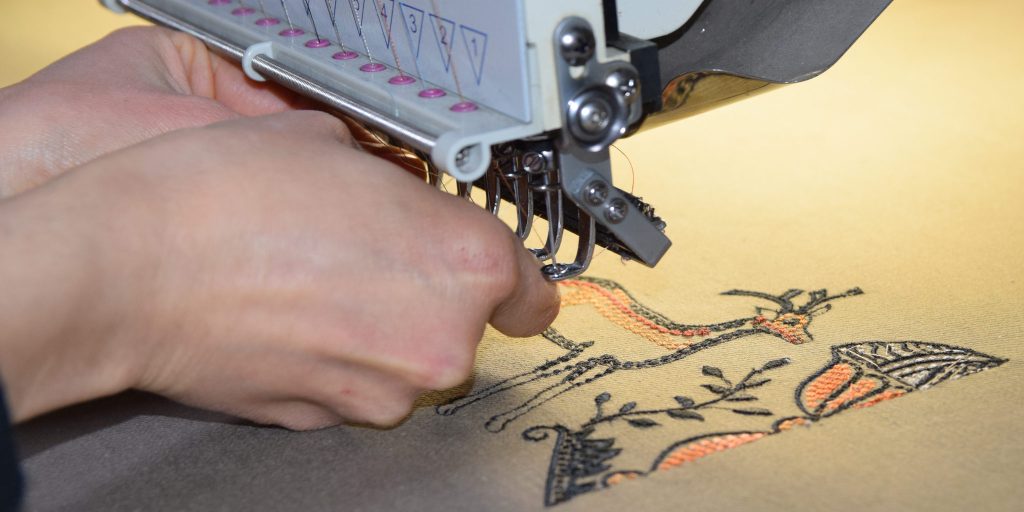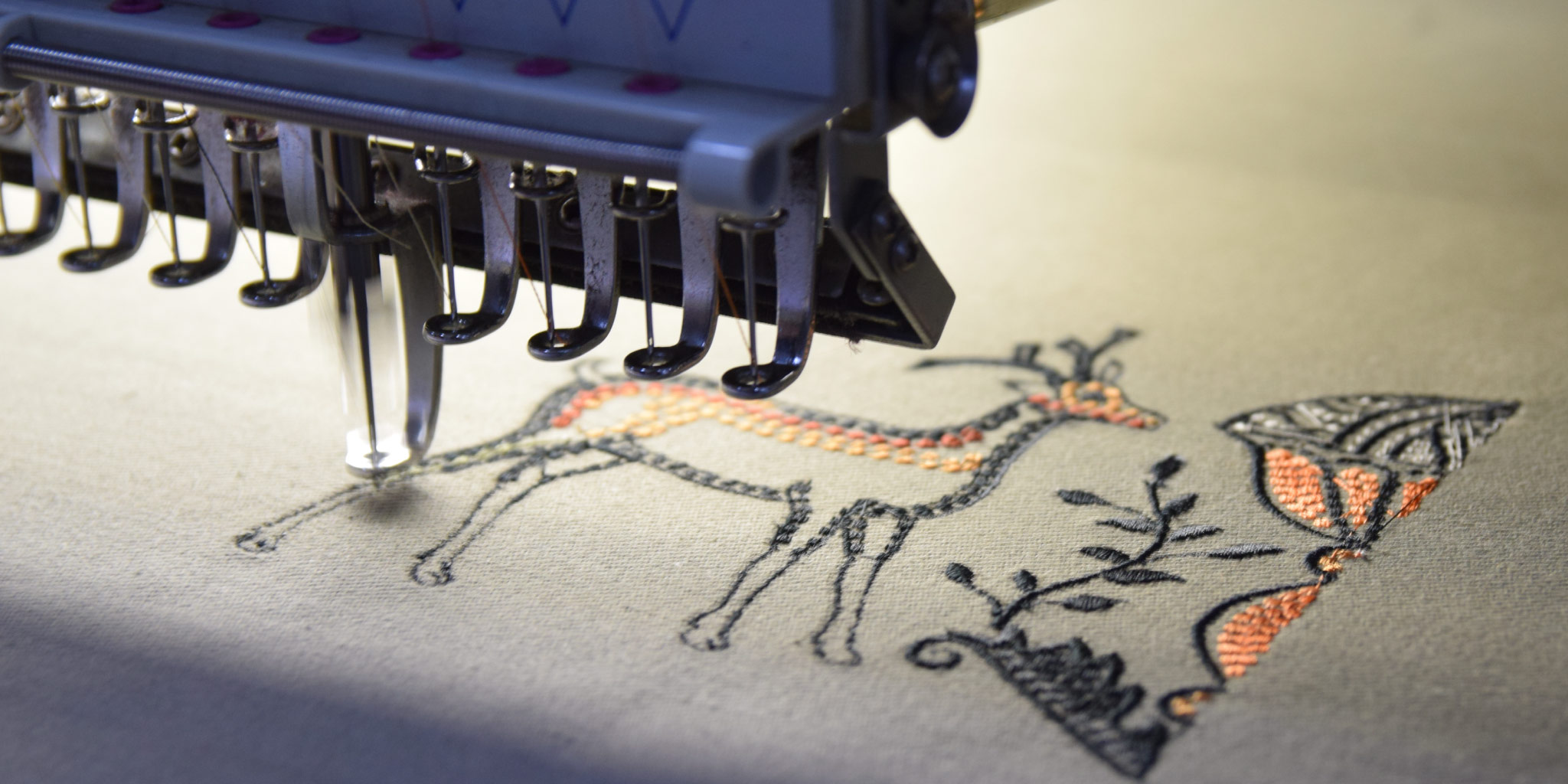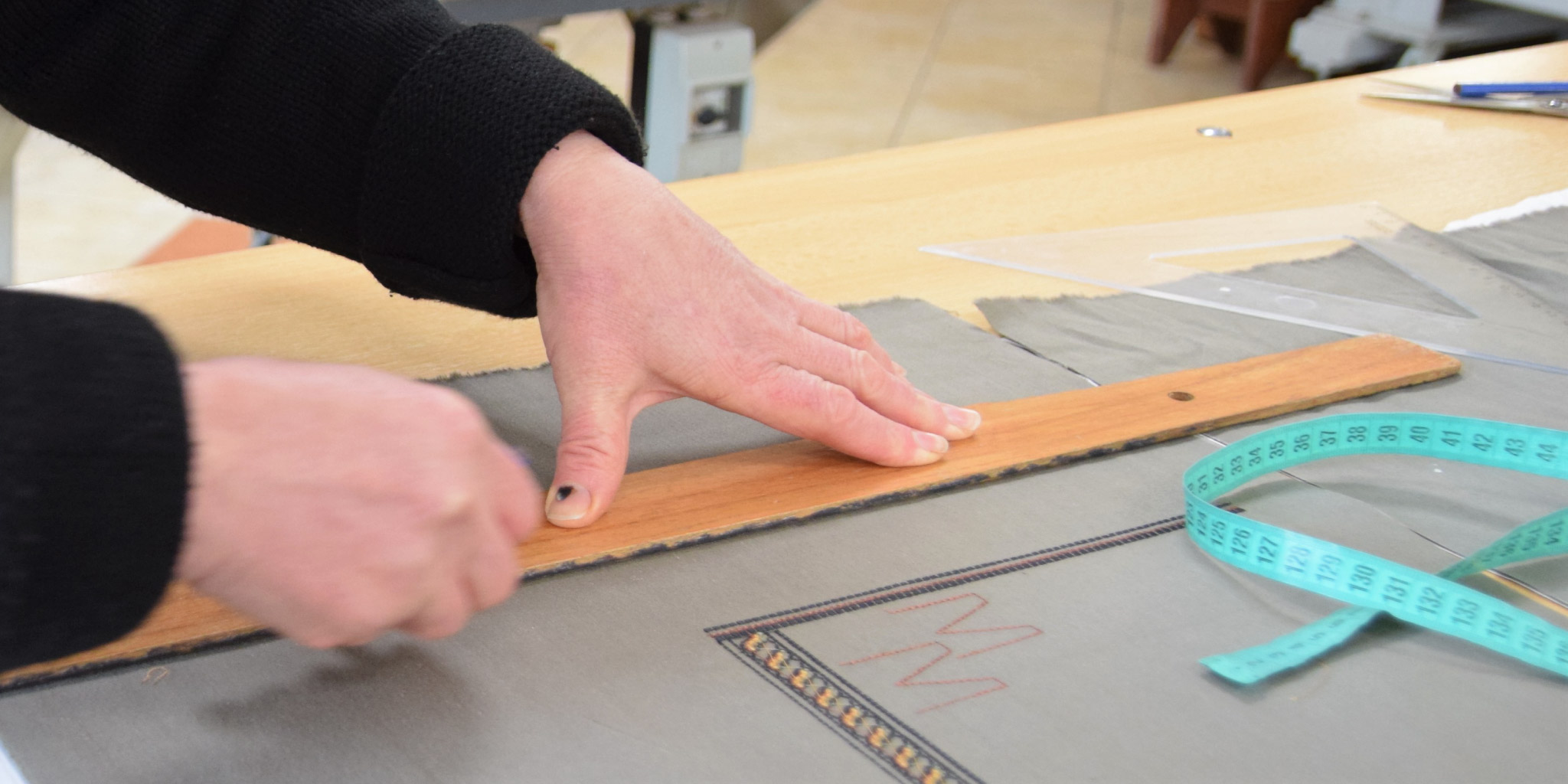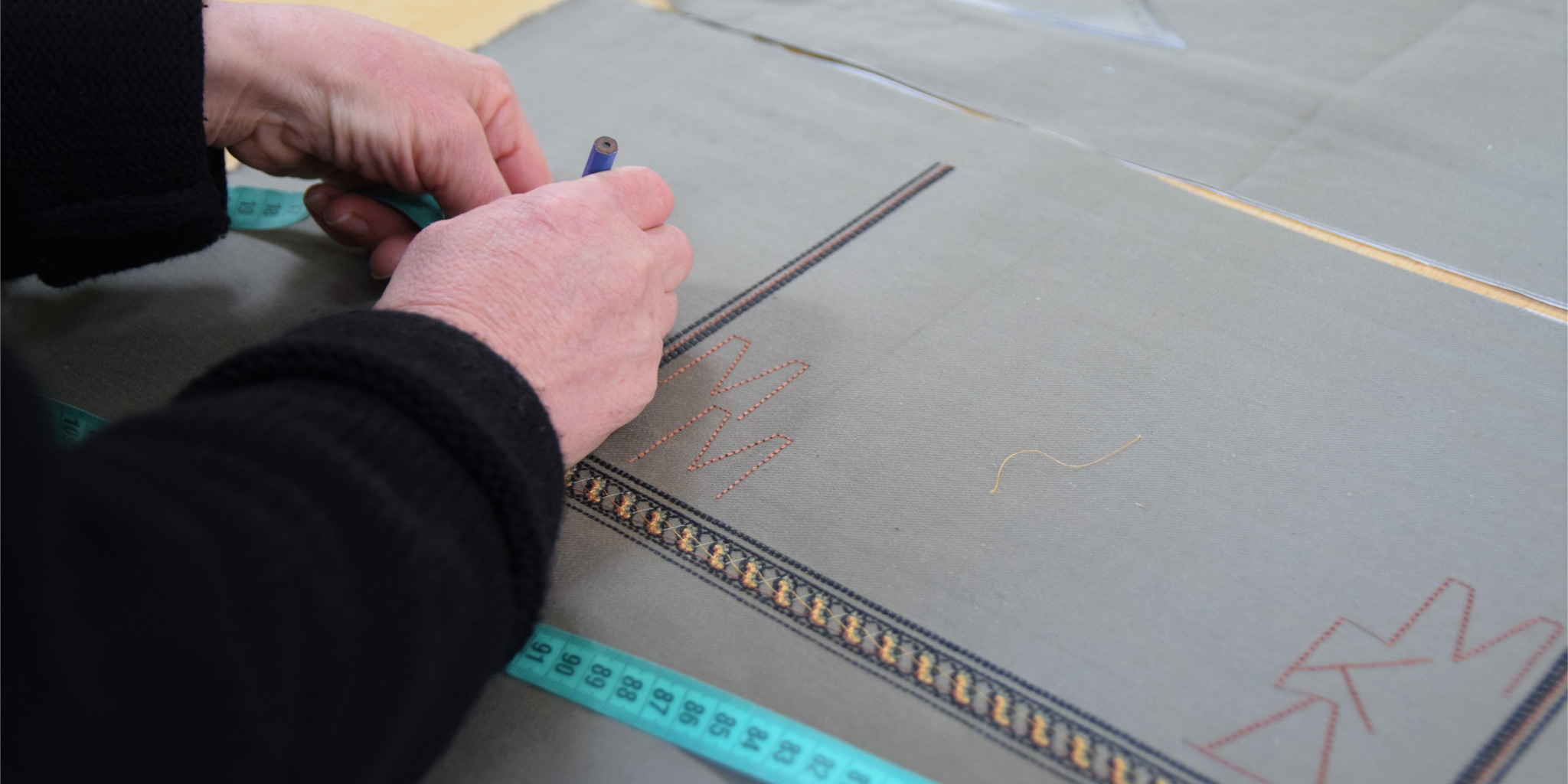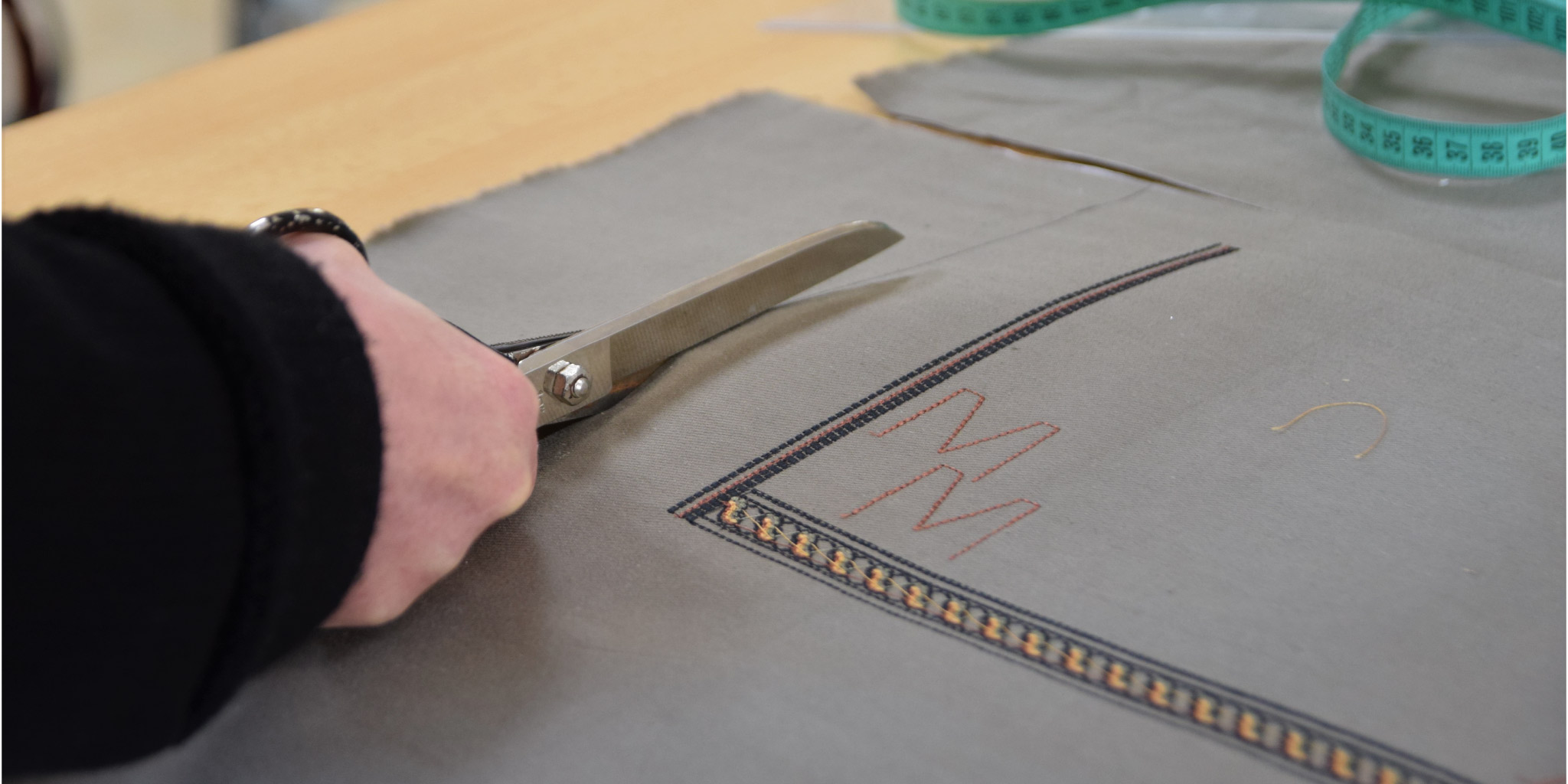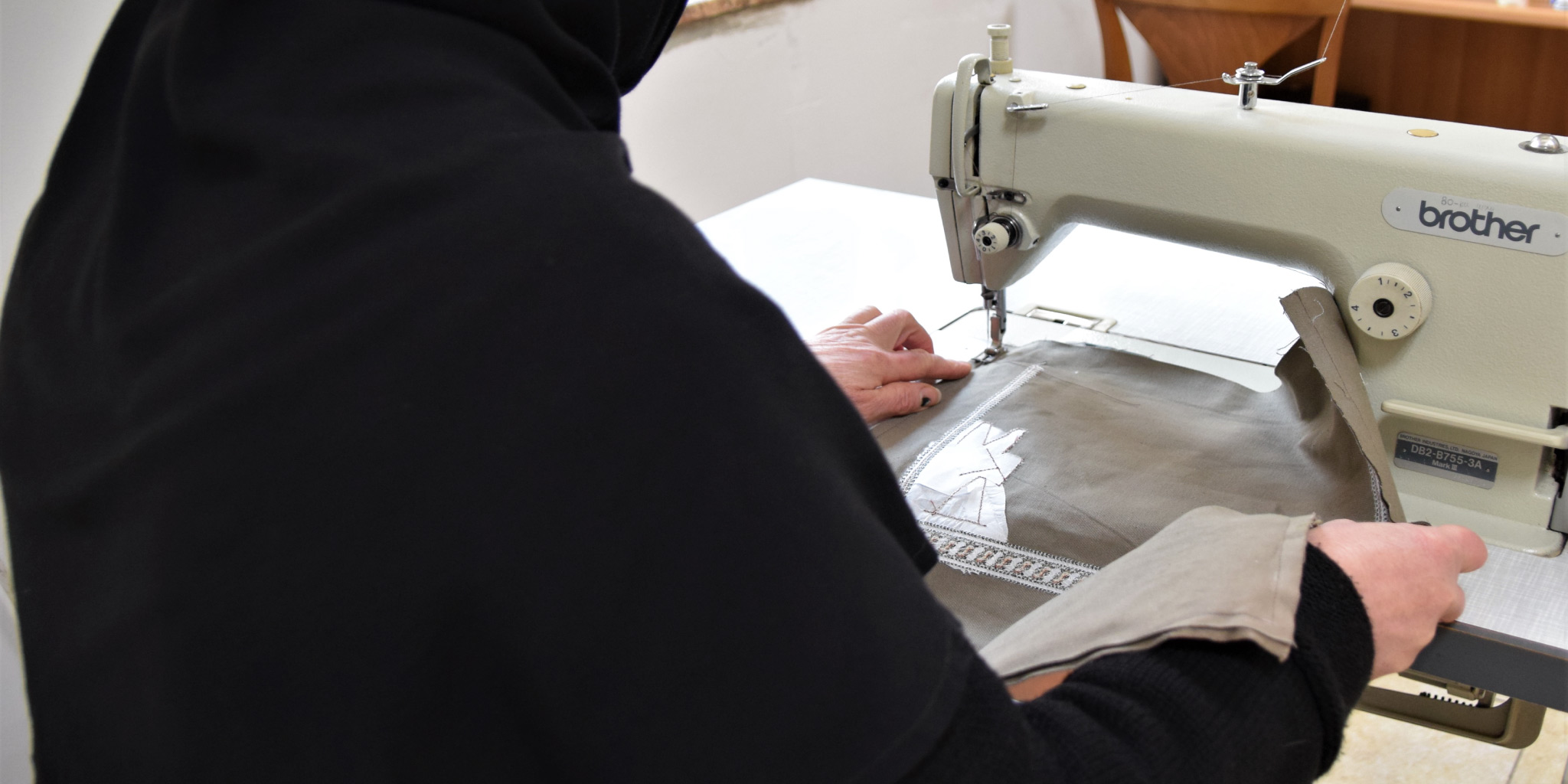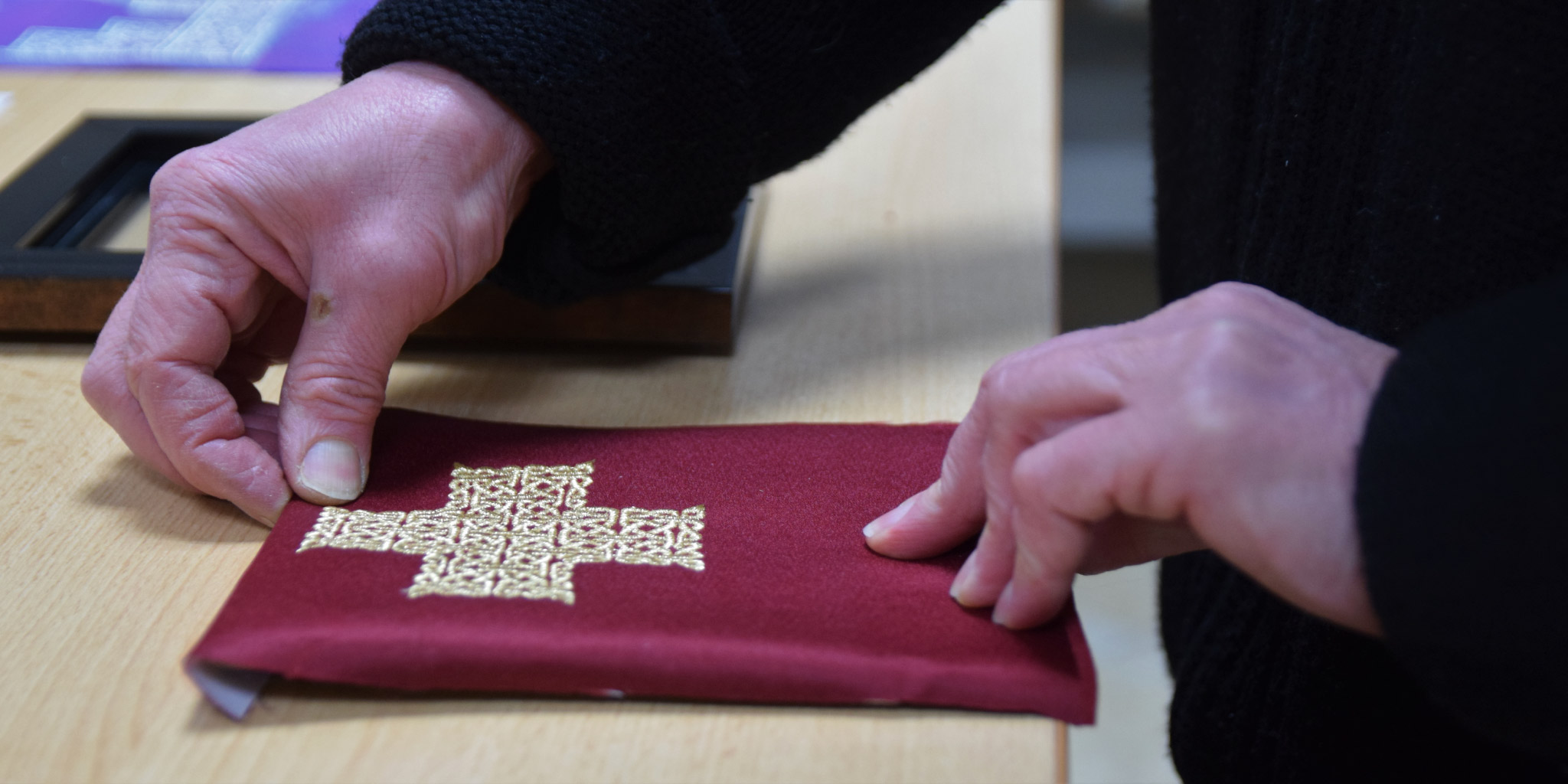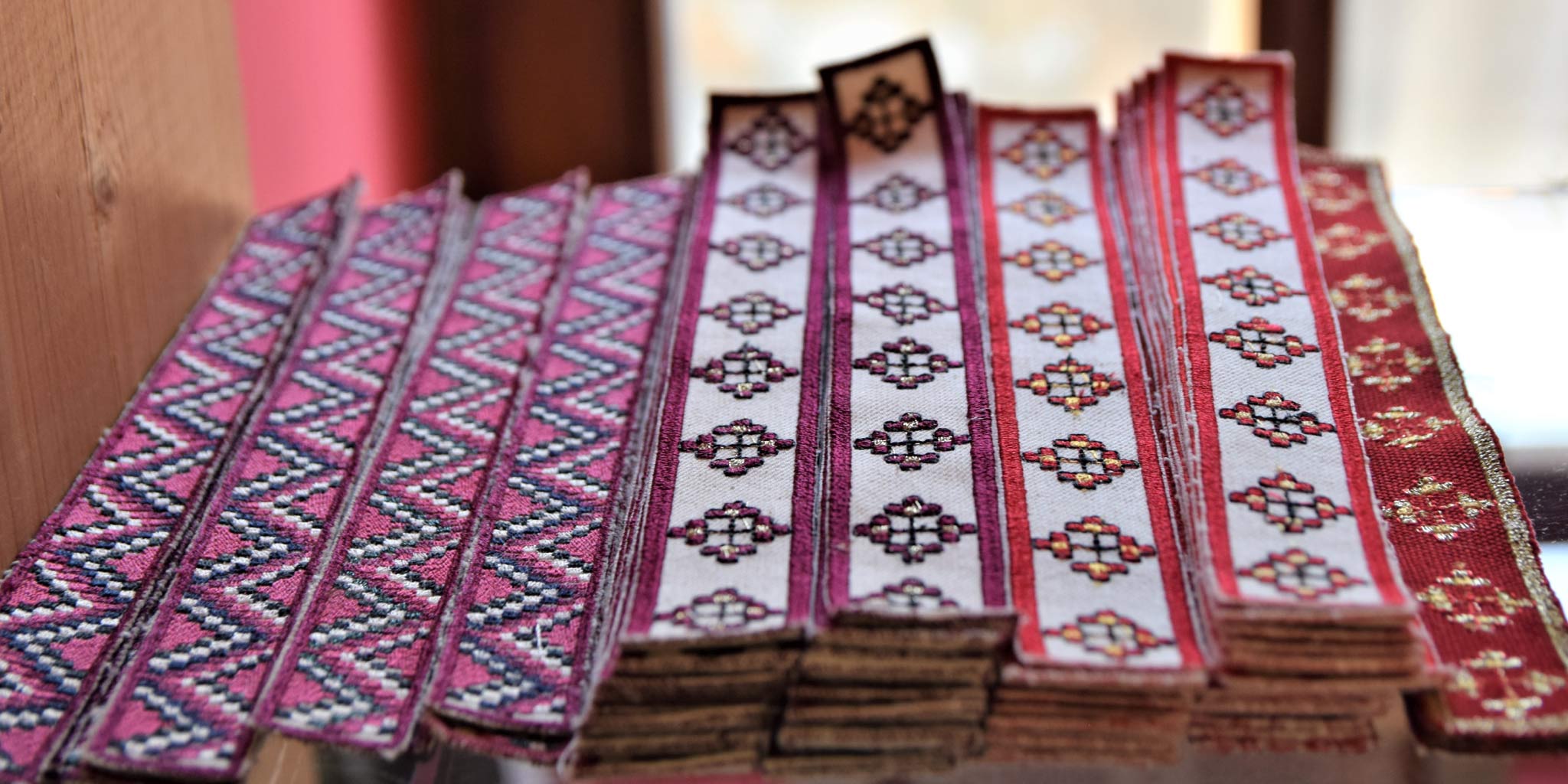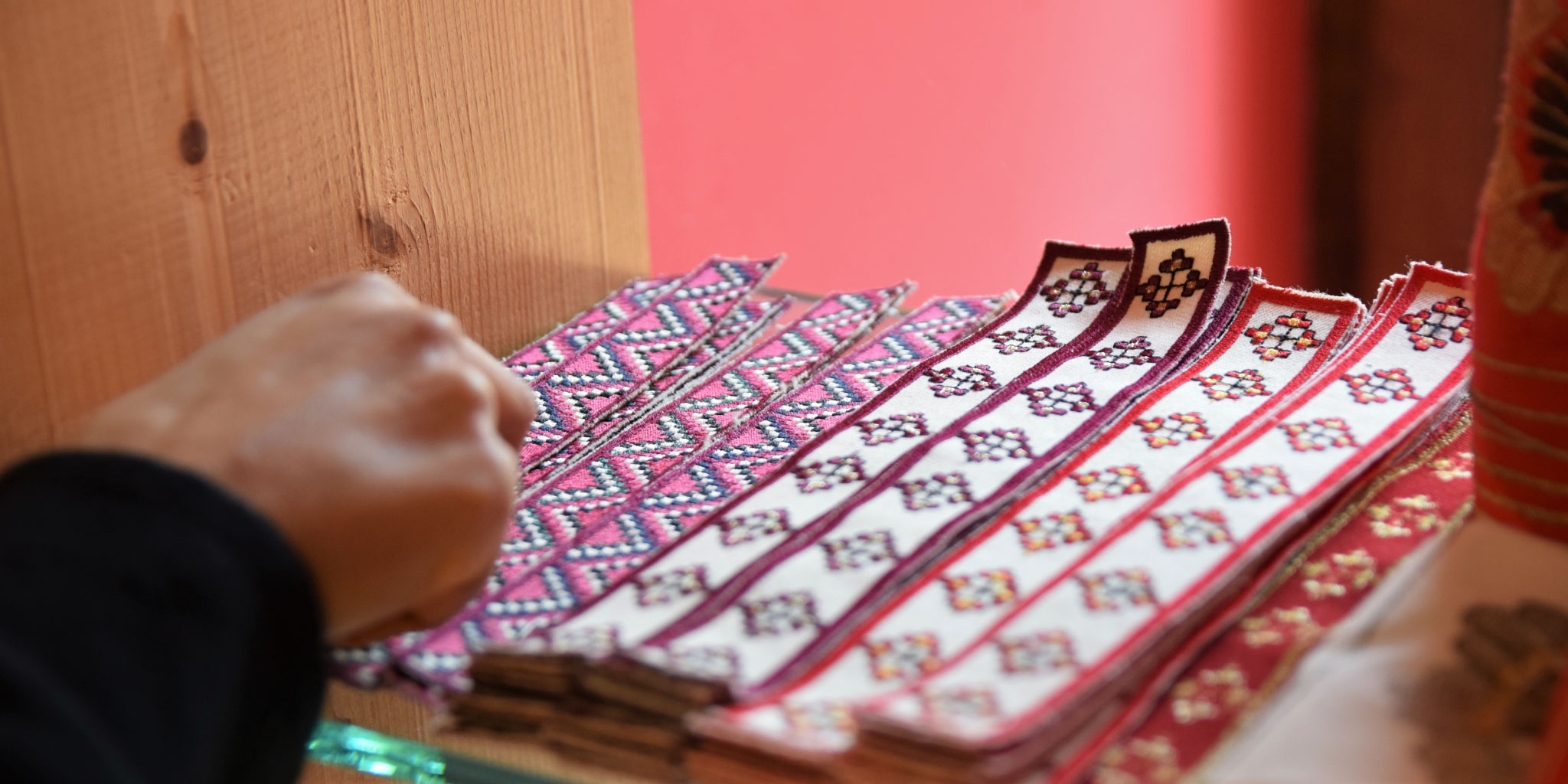 Bags, bookmarks, embroidery in frame
As part of the atelier for vestment, a small corner for production of bags, bookmarks and embroidery in frame was established. Upon a request from the visitors of the monastery for embroidery souvenirs', we tried to reaffirm the rich motifs of the cross, present on the folk costumes and to apply it on useful everyday souvenirs –bags and bookmarks.